We pride ourselves on flexibility in this region. We are open for face to face delivery from April and still offering day release and block courses to suit your needs. If however you struggle to get to our offices throughout the region we will continue to offer a wide range of courses via our virtual classrooms on zoom.
Not sure our virtual classroom is for you? Take a listen to Tan as he explains how our tutors help you click here
The 'New Reps Induction' Course is designed to enable all Unite reps (Workplace Reps, Health & Safety Reps, Union Learning Reps and Equality Reps) to train together to gain the skills needed to best support their members in the workplace. It also gives new representatives a better understanding of the Unite team in their workplace and how they can work together.
For workplaces with larger numbers of representatives wishing to be trained together alternative provision can be discussed. If you have any questions or queries, please do not hesitate to contact us.
We do have a reduced programme of face to face delivery advertised. Once these initial courses are underway and we can assess the safety we will review adding additional dates to the programme.
Download your brochure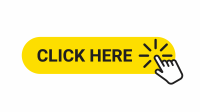 Email: education.northeastyorks@unitetheunion.org
or call: 0113 2364830 and ask for the education department.
In solidarity
Andy Pearson
NEYH Regional Education & Development Officer